Well, a mate over in Perth, WA went metal detecting tonight/today in an area he described as 'public bushland', and well, here's his experience...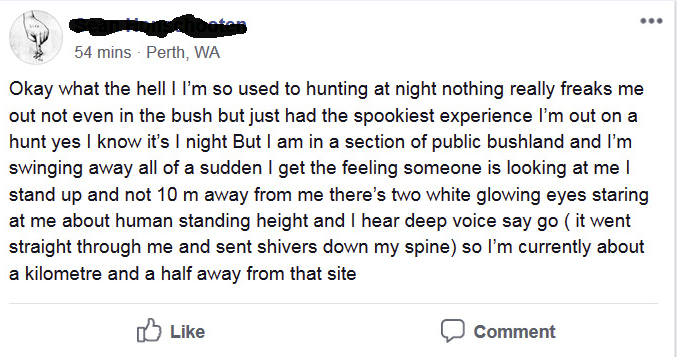 I PMed him, but he was about to go to bed, I guess, it was an hour after he'd posted, and about 2am here Brisbane time, and he actually replied.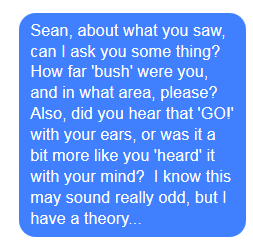 Now, I have no idea if he has any knowledge or belief in cryptozoology, but I'm about to ask more questions...meanwhile, his reply came back just now: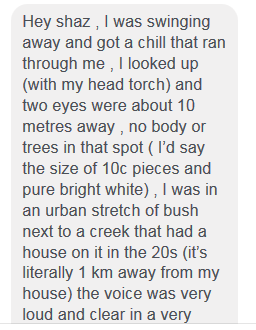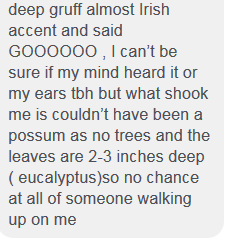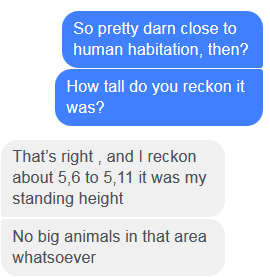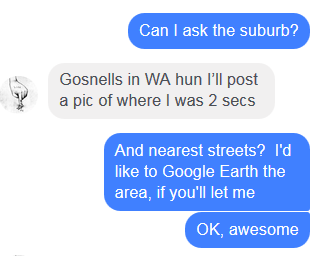 Now this is unfolding in real time, 3am Brissie time, which is about am Perth time.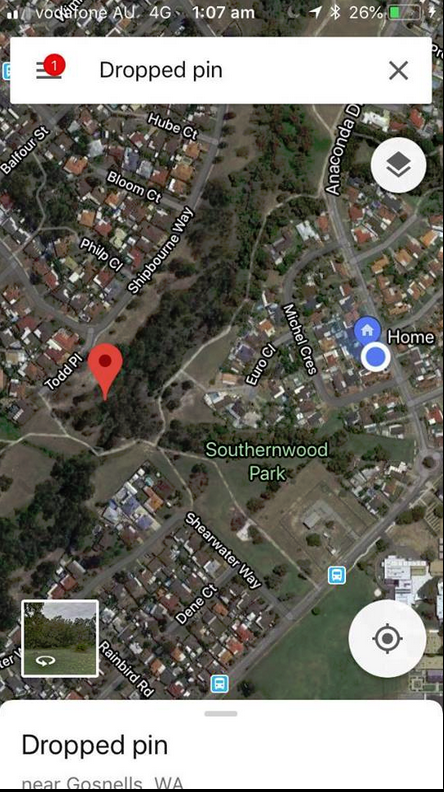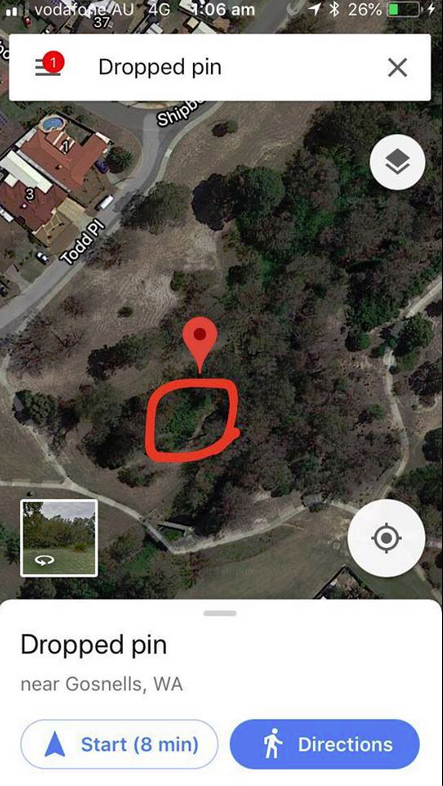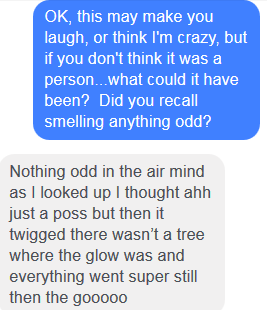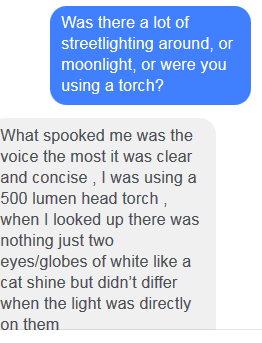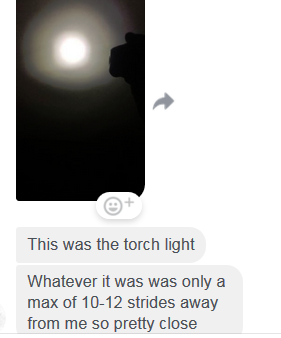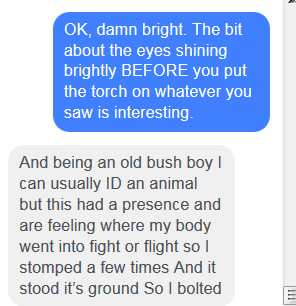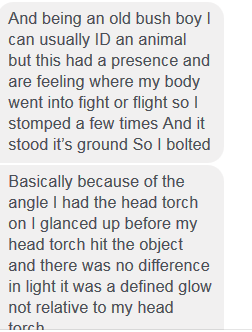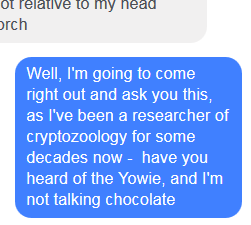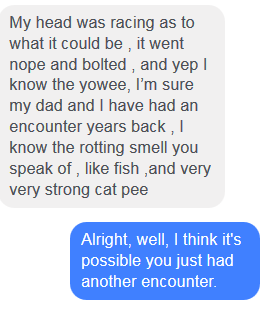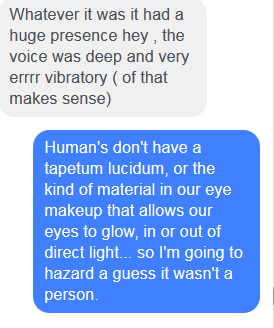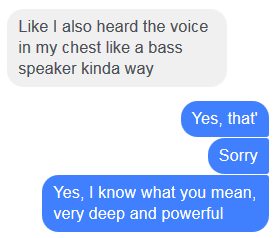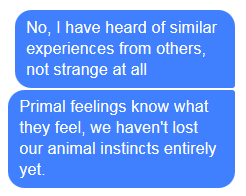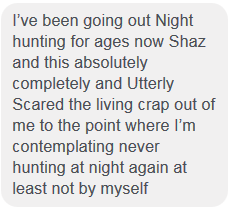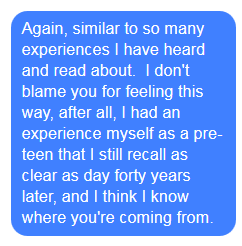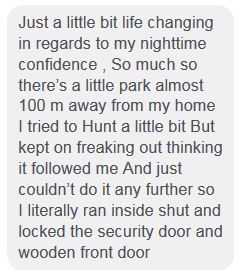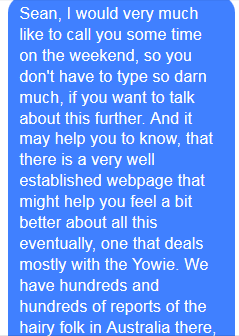 I will see how he feels tomorrow night, as will give him a call to see if I can glean anything else... in the meantime, what questions should I ask that may be helpful, do you think?
I don't want to ask too many leading questions, but ones that do promote a response, so your help here would be appreciated.
kind regards
Shazz